Parking
There is NO VEHICLE PARKING AT TWO STEP INN and NO PARKING IN THE NEIGHBORHOODS around San Gabriel Park.
Please respect all private property and look for signage in the area directing traffic.
You will receive ONE parking pass per Big Hoss order. Your Big Hoss order includes a complimentary parking hang tag for you to use in the Georgetown High School Stadium Parking Lot. From here, you will board the complimentary shuttle that will take you to and from the festival.
INSTRUCTIONS:
Drive HERE
Show your Big Hoss Hangtag to gain access to parking lot
Park. Lots open at 10AM and close at 2AM each day - no overnight parking will be permitted.
Head to Shuttle, where you will receive a shuttle wristband. Keep this wristband on all day. Last Shuttle to the festival is at 9PM
Shuttle to Festival, have fun!
At end of night, or when you are ready to head back to your car, exit via the NORTH FORK entrance, located at the north end of the park just past the Showdeo Stage. This is where you were dropped off upon arrival.
Queue in the Georgetown High School Shuttle Line (there will be clear signage)
Shuttle back to car! Shuttles run until Midnight.
*No same-day Re-Entry into parking lot Allowed.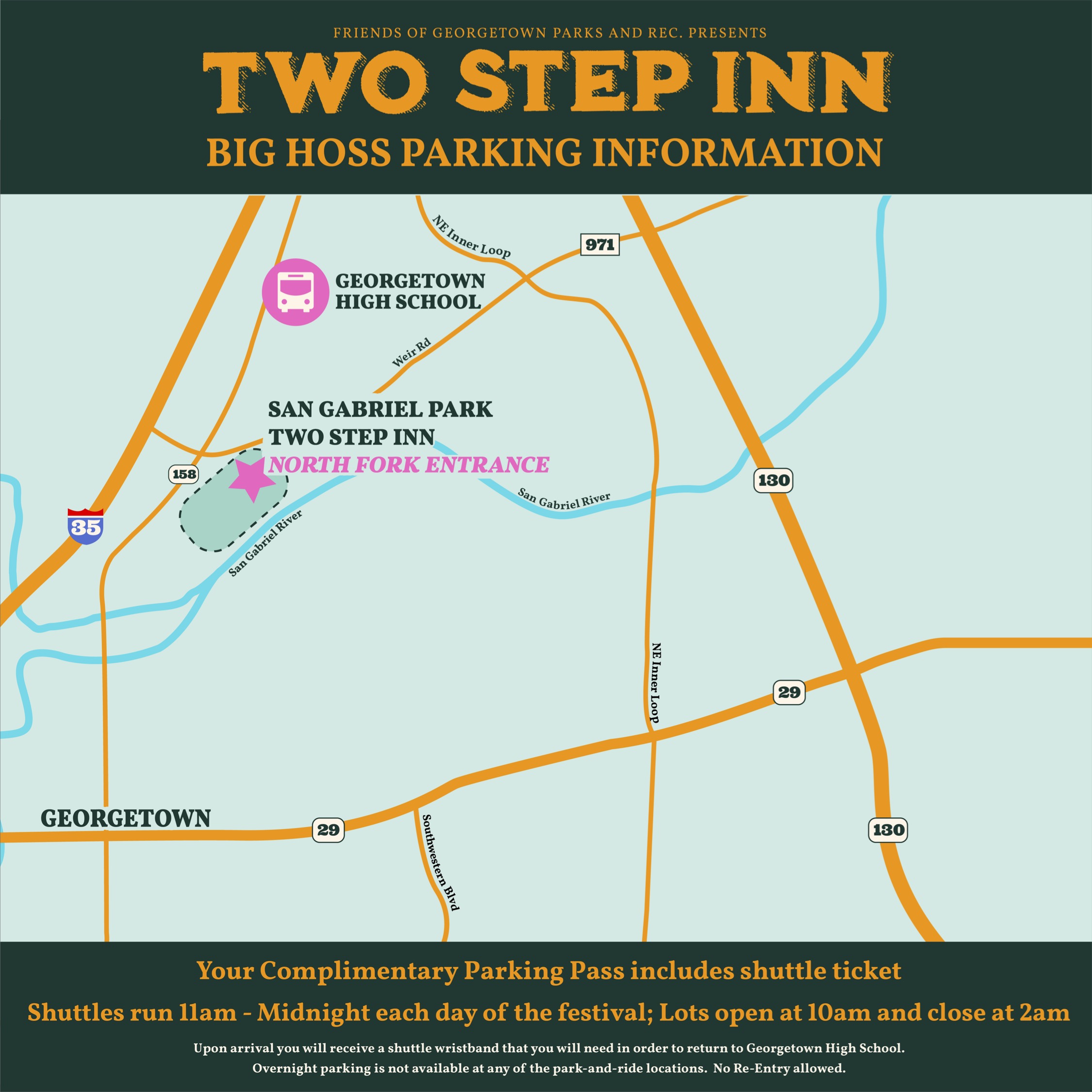 Location
Georgetown High School Stadium Parking